Description
Description
NEW PRODUCT! This compact countertop spinner is made in sustainable birch giving it an earthy elegance that blends in to both modern and rustic retail spaces. The compact design is a space saver, with the width and depth of the spinner only measuring 11-1/2".
From greeting cards to books to DVDs, this compact spinner will help you keep your merchandise organized and attractively displayed!
We can customize any item with a logo, company name, or product name. Most Clear Solutions products are made under one roof in our New Hampshire facility from sustainable plywood and/or polished clear acrylic. Most products are in stock and ready to ship within two days of an order.
Thank you to our friends at at Wagging Tail Portraits for allowing us to showcase their cards!
All Birch Compact Countertop Spinner (446-12)
Overall measurements: 11-1/2"w x 28"h x 11-1/2"d
Pocket measurements: 5-3/4"w x 9"h x 1-7/8"d
Ships flat. Easy assembly. Follow link for short assembly video.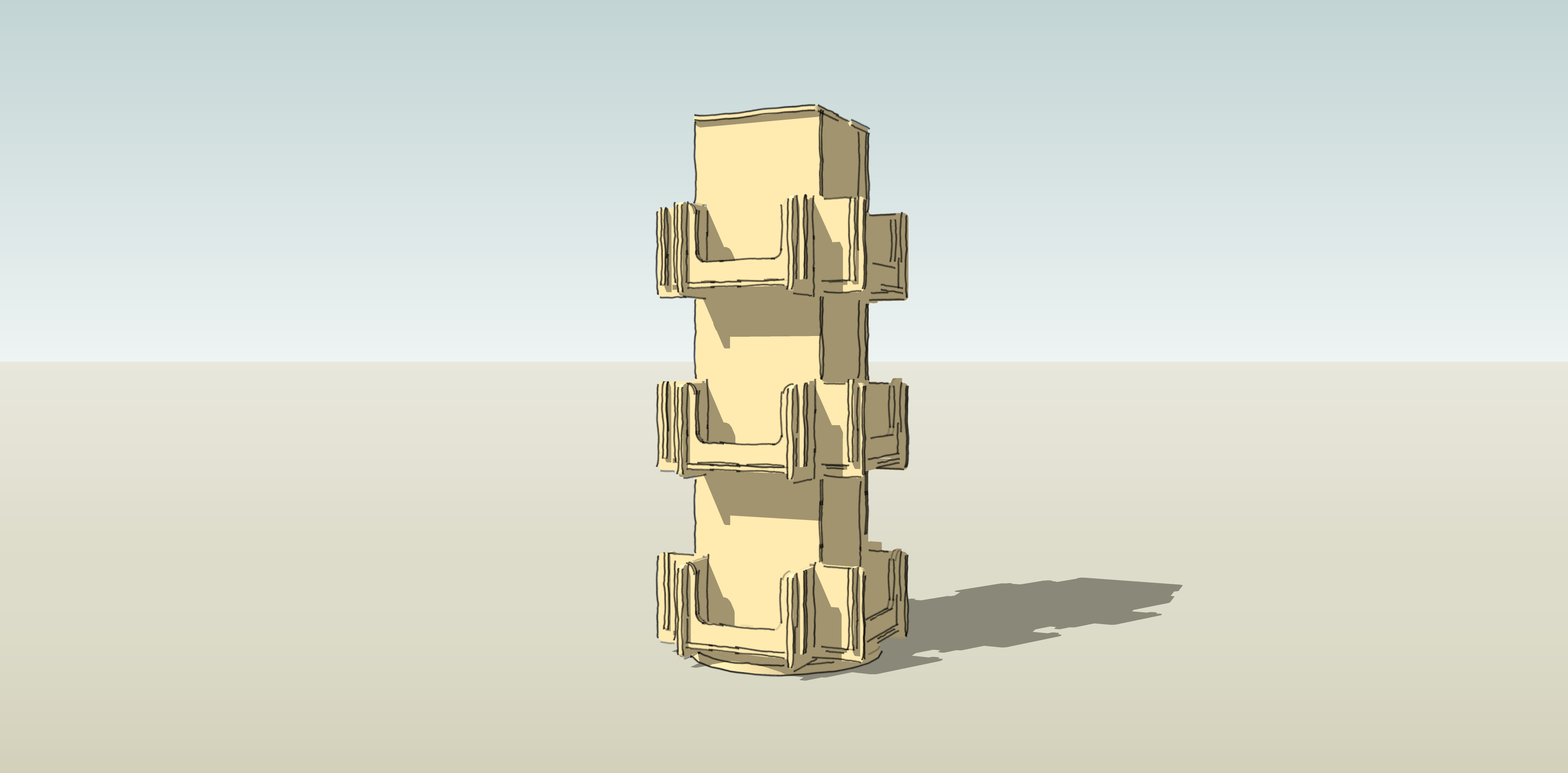 Dimensions: width (side to side) x height (top to bottom) x depth (front to back)
Reviews
Reviews (2)
Best Look
Looks great easy assemble and it will work great at local Artisan Market.
All Birch Compact Countertop Spinner
This is a fantastic product! Incredibly easy to put together and very sturdy. I would love for you to make one that is a little taller. My cards are approximately 5 x 7 so they fit fine in the current display but I am not using the middle acrylic holder and the cards in the top holder are up above the top of the spinner. But with that said it works great! I love the small footprint as well, great for my studio, store and light enough to take to shows!!!! I love your products and have been buying them for years. Keep up the good work!!!
Additional Info